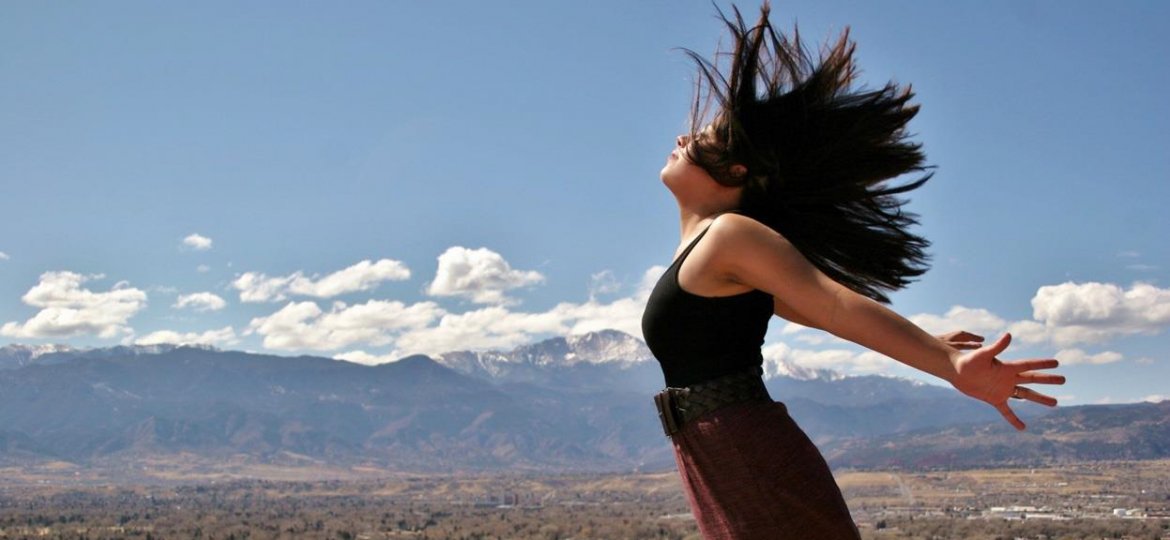 The Idea: Recognise and accept your thoughts and feelings. Without judgement and without labelling them (at least try). We can only deal with something when we acknowledge that it exists. This is liberating. You will feel instant relief – I promise!
What about resilience captivated your attention? How can resilience boost your self-confidence, sense of fulfilment and gratitude for life?
I've been through a big transition in the last two years. After 12.5 years of living in Asia, I returned to London resolved to establish myself as an executive coach and facilitator. This was a new industry for me where I had no contacts, no local experience and not enough savings to carry me through the transition period. What followed were months of trial and error, uncertainty, financial insecurity, restless nights, anxious early mornings, fear for the future, feelings of isolation and loneliness.
I knocked on many doors, connected with my media network and had lots of great coffees and conversation. Each person had a good idea, but no tangible project to offer straight away. I reached the verge of depression, but positive psychology, and my strong resilience muscles prevented me from falling into that abyss.
Three years later, I am collaborating with a few coaching and leadership companies, I have facilitated my own programmes, I have a slew of coachees, I deliver webinars and am constantly growing. I have met new friends, and rekindled old connections. The toughest part is over. This doesn't mean that challenges are over, or the dark days behind. They do come and go, but I am much more happy, optimistic and fulfilled.
Overall I feel my life is exciting, fortunate and rewarding.
What helped me reach this state?
Facing and accepting what is. I invite you to try it – it works. Especially when life feels tough.
Whatever you face, acknowledge and accept your thoughts, feelings and situation. Preferably without labelling and judging them. [retweet]
I know, it's easier said than done.
When you feel frustrated, uncertain, frightened, hopeless, lonely, angry, anxious, confused, desperate, exhausted – just accept the feelings. Accept this is your reality NOW. It will change tomorrow, next week, next month. For sure.
But whatever it is you feel NOW, embrace it. Give yourself permission to experience it, without berating yourself, your feelings, or your thoughts about how you feel, or your situation as a whole.
And yes, I'll say it again, do your best to suspend your judgements. Stop the narrative of 'I am useless, how can I be so weak, how can I not know what to do, how did I reach this state…" – you get the point.
We can only deal with something when we acknowledge that it exists. It is so liberating to do that. You will feel so much lighter after you just admit it: "Yes, I feel afraid, I feel confused, I feel hopeless. And I give myself permission to feel that".
The next step in acceptance is to write everything you feel, think, see, hear on a piece of paper, by hand, using a pen. If this is too much of a stretch, write electronically – on whatever device works for you.
This is what I did. I wrote by hand on a piece of paper all thoughts, doubts, judgements, fears that were going through my mind. I tuned into my state, and described where I felt these feelings, the shape they took in my body, the visions they created in my mind. I felt lighter. I felt hugely relieved.
I have offered this technique to 100s of my coachees. All 100% of them, reported feeling more relieved, strong and empowered after pouring everything out. This also created space for something new to emerge.
Writing things down on paper or on a device means these thoughts are literally coming out of your mind and getting externalised on the paper or screen. The process feels like dropping a huge burden.
"Acceptance of one's life has nothing to do with resignation; it does not mean running away from the struggle. On the contrary, it means accepting it as it comes, with all the handicaps of heredity, of suffering, of psychological complexes and injustices." – Paul Tournier, physician and author 
Doing this may not be easy at first. Many of us (that's certainly me) have been brought up being told "it is bad to appear weak", "people should not see you vulnerable as they will take advantage of you", "it is shameful to show weakness".
Well, I now know that the opposite is true. It is a sign of strength to be authentic and admit to fear. It is a sign of inner power to be vulnerable. Brene Brown has the most insightful TED talk on the topic – you may wish to listen to it and get inspired.
https://www.ted.com/talks/brene_brown_on_vulnerability
Being afraid and vulnerable is admitting to being human. Most people (in my experience) become even more supportive, helpful and respect you even more.
Thank you so much for reading this far. May you feel supported and guided on your journey. Remember, you are not alone. You can always find support and likeminded friends in this space. You can always write to me.
Please share if you know somebody may benefit from reading this.
Please let me know how you get on. Our tribe would love to hear your ideas, insights, or questions.
Let's stay resilient and make the most of life!
Maria